Like most people these days, you're probably excessively dependent on your smart phone. It's most likely always within you're reach. The last thing you look at before you fall asleep, the first in the morning when you wake up. As a result, you came here to crack the code on how to become less obsessed.  Spending less time on your phone can result in having a happier, healthier lifestyle. Here are the top five tips on how to break your cell phone addiction.
Tip #1: Realize
Just how addicted are you? 90% of Americans are addicted to their phones, but most don't even realize it! Does it make you uncomfortable or anxious if your phone isn't near you? How many times a day do you look at it, unlock it? What are you checking your phone for? These are things you wouldn't normally think about. Take a quick quiz to grasp the level of your addiction. Fun (ish?) Fact: Nomophobia is the fear of not having a mobile cell phone.
Tip #2: Download an app?
It's ironic, but one of the b
est ways to spend less time on your device is to download an app that monitors your phone use. The best one I've found is Your Hour. This app helps you track and manage your phone use. With this app, you are able to set limits and goals, and see how long you've used an app. It even shows you how many times you unlocked your phone that day.
Tip #3: Find something you're passionate about
I guess you could call this keeping yourself busy. But If you have something to fill up your time that you're passionate about, you will spend less time on the internet. Also, having something that you love will improve your attitude, which will lead to using your phone less. Also, if you're going to weekly (or more) practices or meetings, you will make new friends and be happier, therefore reducing phone use even more. Here are some fun and easy recipes to make if you like cooking!
Tip #4: Make some friends, and then have fun!
This step of the process includes actually socializing, which can be hard, I know. But come on! Go out there and make some friends. The next step is to schedule fun activities to do with your new friends. You can't just wait and expect them to do it for you. And you won't regret it, I promise.
Tip #5: Set aside time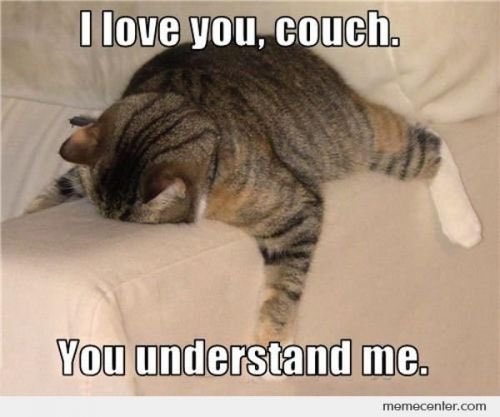 You've gotten home from a long day of torture (*cough* school). You crash on the couch, and start scrolling through Instagram or watching YouTube. Suddenly hours have flown by and you have an essay due tomorrow! Prevent situations like this one by setting aside a certain amount of time to spend on your phone. For example, take ten minutes in the morning to wake up, and twenty in the afternoon when you get home. Just make sure to set some type of timer. Or else this won't work. Then you can accomplish whatever you need to. You can also take breaks, but don't forget the timer. You could also try playing a fun instrument or going outside during a break instead.
Bonus Tip: You're gonna need some help
It can be hard to keep yourself on track. Allow a friend or family member to let you know if too much of your time is being consumed by your phone. They will help you stick to your goals and limits. Sometimes you need a little help to realize what you're doing and how often. Time flies by when your eyes are glued to a screen.
Bonus BONUS tip: Out of sight, out of mind
Everything becomes hard to accomplish when your phone is constantly begging for your attention. Whether it's homework, completing your infinite to-do list, or having a real conversation, your phone is always at the back of your mind. The best approach to this is to put your phone away. If you're struggling to focus with your phone next to you, put it in a different room. Turn it on silent, whatever helps you focus. Whatever helps you achieve your goals – short-term, long-term, small, big. Don't let your phone (or anything else) get in the way.
Good luck!
Phones are great tools for entertainment and communication. But they're not meant to fill your mind and thoughts 24 hours a day, 7 days a week. Use your phone wisely. You can do this!